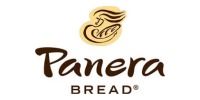 Panera Bread Promo Code
All Free Panera Bread Coupons & Discount Codes - Up To 25% OFF in November 2022
Panera Bread offers great-tasting, clean foods to shoppers. Here you can find delicious pizzas, sandwiches, soup, family feast value meals & more. Panera Bread operates thousands of restaurants in different locations. Order online and find a nearest restaurant if you want to have a taste of Panera Bread food. Save money by using Panera Bread coupons.
Go to Panera Bread
Expired Panera Bread Discount Codes
Panera Bread information
Why is Panera Bread so Popular?
Edited by Stacy, July 29, 2022
Panera Bread is a popular fast food chain in the US, offering delicious, "clean" food including breakfast sandwiches, flatbread pizzas, wraps, pastries, salads, soups, and coffee. The company takes pride in its nutritious menu offers that are flavorful and filling at the same time. Panera Bread also offers keto options for the more health-conscious crowd.
So what's the secret behind Panera Bread's popularity?
Clean Food
Panera Bread claims to be the first US food company to ensure that all food they serve is clean. By clean, it means there are no artificial flavors, artificial coloring, preservatives, and added sugars on any of the food items.
Fresh Baked
Panera Bread serves all different types of pastries including pretzels, bagels, bread, and more. These are freshly baked daily within the cafes. The pastries taste a lot better than in your typical grocery stores and there are a lot of options to choose from. All unsold items are donated to certified charities and non-profit organizations.
Fast Casual
If you're craving Panera Bread, the service is very efficient and you can be sure that your order is always accurate. You can also have your order delivered to your home.
Healthy Options
Panera Bread offers several healthy options to diners, from all kinds of soups and sandwiches to yogurt, pastries, and beverages. They use fresh ingredients and vegetables on their salads, which you can customize according to your liking. You can take your pick from the many greens and fruits to build your salad as well as your dressing.
Cozy Ambiance
Perhaps one of the biggest reasons why Panera Bread is popular is the convenience and comfortable dining experience offered in its cafes. Most stores also offer free Wi-Fi, making it a wonderful place for people to work or study. You get a unique dining experience at the cost of fast food.
What to Order at Panera Bread
Now that you have learned about some of the top reasons why Panera Bread is popular, you're probably excited to head out to the nearest cafe to grab a bite. Here are some of our recommendations on the best menu items to order at Panera Bread:
Bistro French Onion Soup
This one stands out from the wide selection of food choices in Panera. The restaurant makes this soup with rich, beefy broth with caramelized onions that taste really good together. We recommend ordering the bread bowl on the side for you to completely enjoy this amazing soup.
Citrus Asian Crunch Salad with Chicken
Another hot seller, the Citrus Asian Crunch Salad with chicken is a satisfying feast of seared chicken mixed with teriyaki sauce, tangerine soy-ginger dressing, lettuce, cilantro, and pickled red onions. The salad is served fresh and the chicken is just flavorful and succulent
Grilled Mac & Cheese Sandwich
Mac & cheese lovers will be sure to find Panera Bread's Grilled Mac & Cheese Sandwich immensely satisfying. The mac and cheese are served on white miche bread. Parmesan crisps add some nice texture to it. This food item is the very definition of comfort food.
Greek Yogurt with Mixed Berries Parfait
If a light fruity snack is what you're craving, try the Greek Yogurt with Mixed Berries Parfait. It's made from a thick Greek yogurt base served with fresh blueberries, strawberries, and maple butter pecan granola with spicy notes. It's also sprinkled with honey on top to balance out the flavors. This one makes for a healthy and delicious breakfast.
Chipotle Chicken Avocado Melt
Avocado fans can't get enough of Panera Bread's Chipotle Chicken Avocado Melt. The lightness of the avocado balanced quite nicely with the addition of peppadew peppers and cilantro. Gouda and the chipotle sauce add moisture and creaminess to the delicious pulled chicken. The cheese melts quite nicely and is the heart of this delicious sandwich.
Smokehouse BBQ Chicken Sandwich
Panera Bread has something for barbecue lovers, too! Their Smokehouse BBQ Chicken Sandwich features wild chicken meat with a mild smoky flavor that perfectly blends all the flavors together. The meat is tossed in apple cider vinegar BBQ sauce, which brings acidity and balance. The sandwich also has fresh red onions and fried onions and is served in thick slices of miche bread.
Turkey Chili
The Turkey Chili is a definite must-try at Panera Bread, especially on cold days! The turkey meat combined with veggies, beans, and broth makes for a complete and hearty soup. We recommend this as a side dish to a sandwich or a salad as it can be incredibly filling.
Margherita Flatbread Pizza
This type of pizza comes in a thin, super crispy dough that really puts the spotlight on the flavors of the cheese and herbs. It may not be as loaded with toppings as your typical deep-dish pizzas, but it feels healthier to eat and does leave you feeling satisfied.
Order any of these items now or head on to the nearest cafe to find out why Panera Bread is so popular. Check out special offers and discounts here on this page. You can join MyPanera today and get
$5 OFF
a flatbread pizza. Discounts are also available for several food items including Baked Egg Souffles ($5.89), Family Feast Value Meals, Pepperoni Flatbread Pizza, and more
Enjoy the best Panera Bread promo codes in November 2022. If Panera Bread is your favorite online store, you can subscribe our Panera Bread coupon alert, then you'll get many of the latest Panera Bread codes and deals. And you can also follow us on Twitter/Facebook to get more real-time Panera Bread promotion and sale information.
How to use Panera Bread coupon codes?
To get Panera Bread discount by promo codes, you just need to click on "Show Code" and the numbers or letters will be copied. Then you will go to Panera Bread. Enter the Panera Bread discount code directly in the appointed box when you check out at Panera Bread and the discount will be applied quickly.
What can you do if the Panera Bread promo code doesn't work?
Firstly, you should check your internet and troubleshoot network failures. Then identify the expiry dates of your Panera Bread coupons carefully. You can also consider the validity of products and goods. Before checking out, you need to verify it.
Panera Bread free shipping promotion
If Panera Bread has free shipping offer and free shipping code and coupons, then you don't need to pay shipping cost. And some shipping cost will be deleted automatlly when your order reach the condition of free shipping.
Panera Bread Customer service
If you have any questions about the products or ordering process, please feel free to contact Panera Bread customer service directly. Panera Bread will try best to deal with your problems in time and seek quick solutions. Relevant Panera Bread contact information can be found on our website.